Nestori Syrjälä at Klubovna Gallery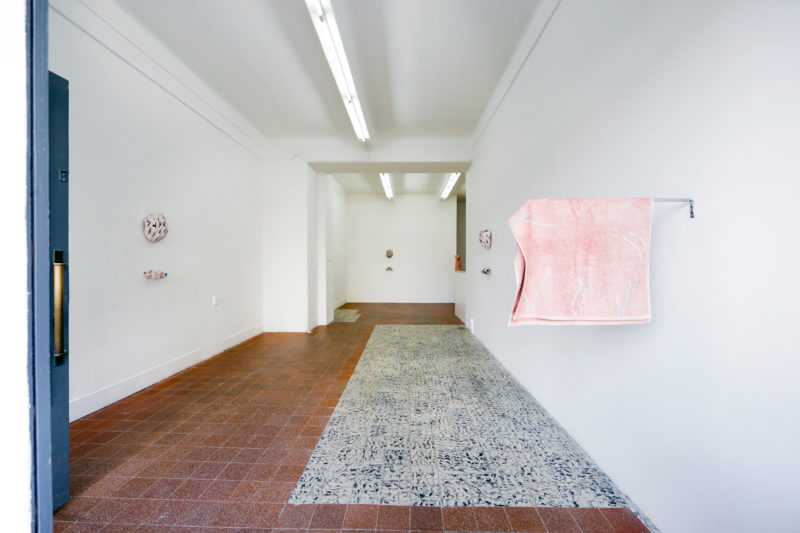 eurocointoothbrushreindeerhideusbmemorycreditcardcardamomtrashbaglichensneaker
May 30 – July 12, 2018
Finnish visual artist Nestori Syrjälä (1983) works with sculpture, installation and video. For the past ten years he has been obsessed with the crisis in human relations with the environment: the ground under our feet, the air we breathe and the oceans that surround are all turning strange. It is the Anthropocene; the more we know the stranger things appear. He has studied in the Finnish Academy of Fine Arts and the Royal Institute of Art in Stockholm, Sweden.
For the exhibition in Klubovna Gallery, Syrjälä has made new series sculptures exploring imaginative geology and human interconnectedness with the non-human. The sculptures are first developer as sort of lists or poems of seemingly incompatible things. These poems consist of object from various timescales and physical scales. There are, for example, man made things like a sneaker and seasickness patches as well as products of evolution like oysters and lichen. The sculptures take their form for bicycle helmets and the human grip: the impression the hand makes on soft material like clay.
There are also two works printed on towels imagining various things the human being is made of: Part salt, part water. Part medieval, part posthuman. Part lizard, part vegetable. Part reason, part weather. Part flesh, part data. Part god, part bacteria. Part mass extinction, part orgasmic pleasure.
The works deal with human interconnection with the material world and other living beings. The exhibition is a sort of critique or deconstruction of Antropocntrism and tries to imagine various connections and dependencies we have with other living or non-living things.
— Tereza Záchová