Pinar Marul at Salón Silicón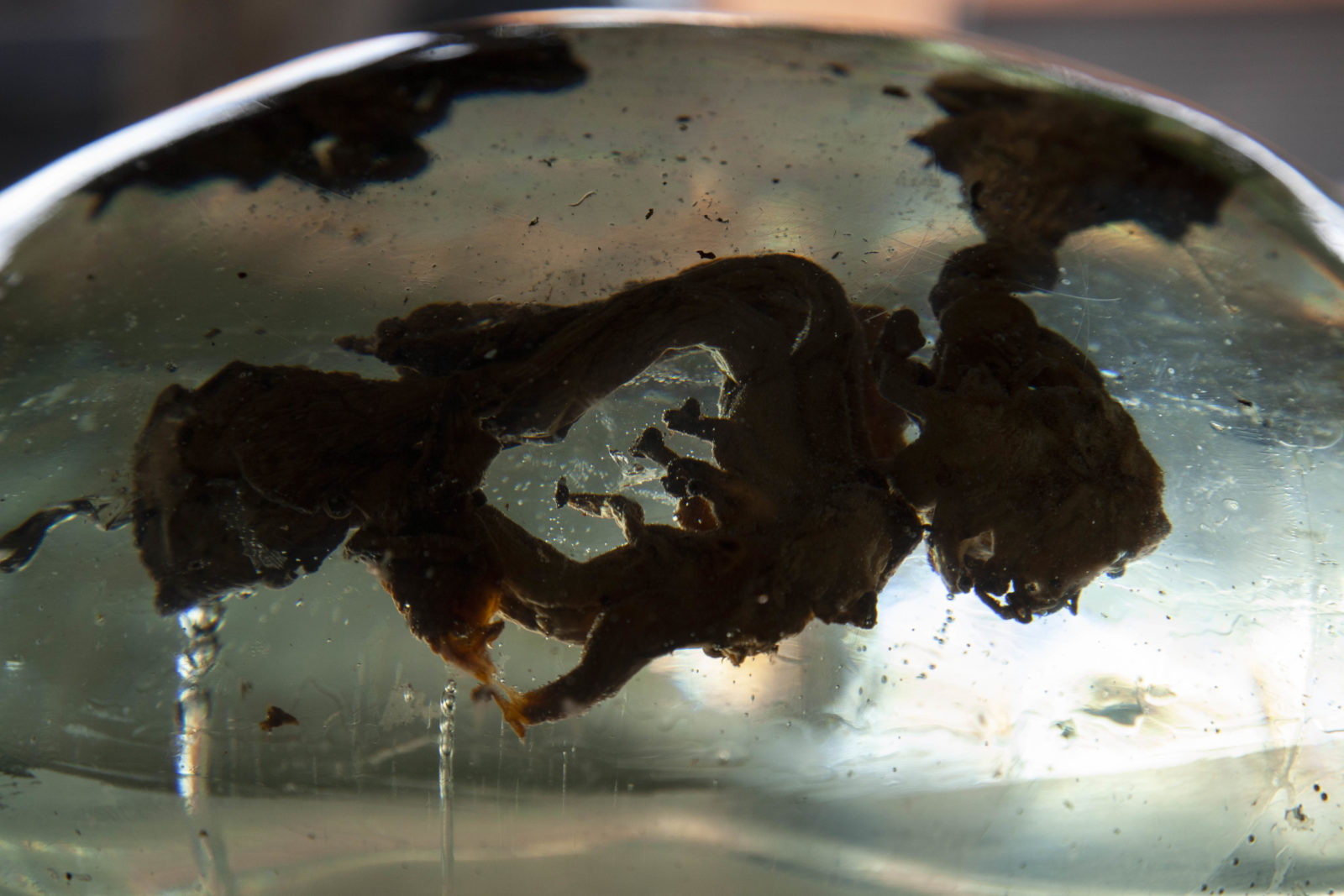 Pinar Marul
PARAMISTIC
Salón Silicón, Mexico City, Mexico
September 6 – 27, 2019
Photography by Nomi Wasikowska
Building a future in dying world, searching for a new home, being an alien in unknown realms… I'm a tiny particle in these collective anxieties. Fear, passion, doubt and hope; all my chaos is materialized into organic forms. These abject beings change dimensions with a sneeze of subconscious. They spread in an abandoned dry cleaner and make it their new home.
Pinar Marul (1993) studied sculpture at Mimar Sinan Fine Arts University. In 2017, she graduated and started her master's degree.  She performed her first solo exhibition titled "Unknown" in OJ Art Space in 2018. She participated many group exhibitions in Turkey, Italy and England. The artist lives and works in Istanbul.
Salón Silicón was opened in December 2017. The space was originally a beauty salon and an old dry cleaner in the Escandón neighborhood of Mexico City. The gallery is framed by colorful mosaics and is visible from the street. It is run by three friends who like art with a touch of humor: Romeo Gómez López, Olga Rodríguez and Laos Salazar. So far 22 exhibitions have been made in this space, mainly with arts made by women and queers. Salon Silicón seeks to be a meeting point for different expressions, languages and people, we do not represent artists and it is always open to the different proposals that are presented to it.