Seeds of Caelum at Hyperlink Athens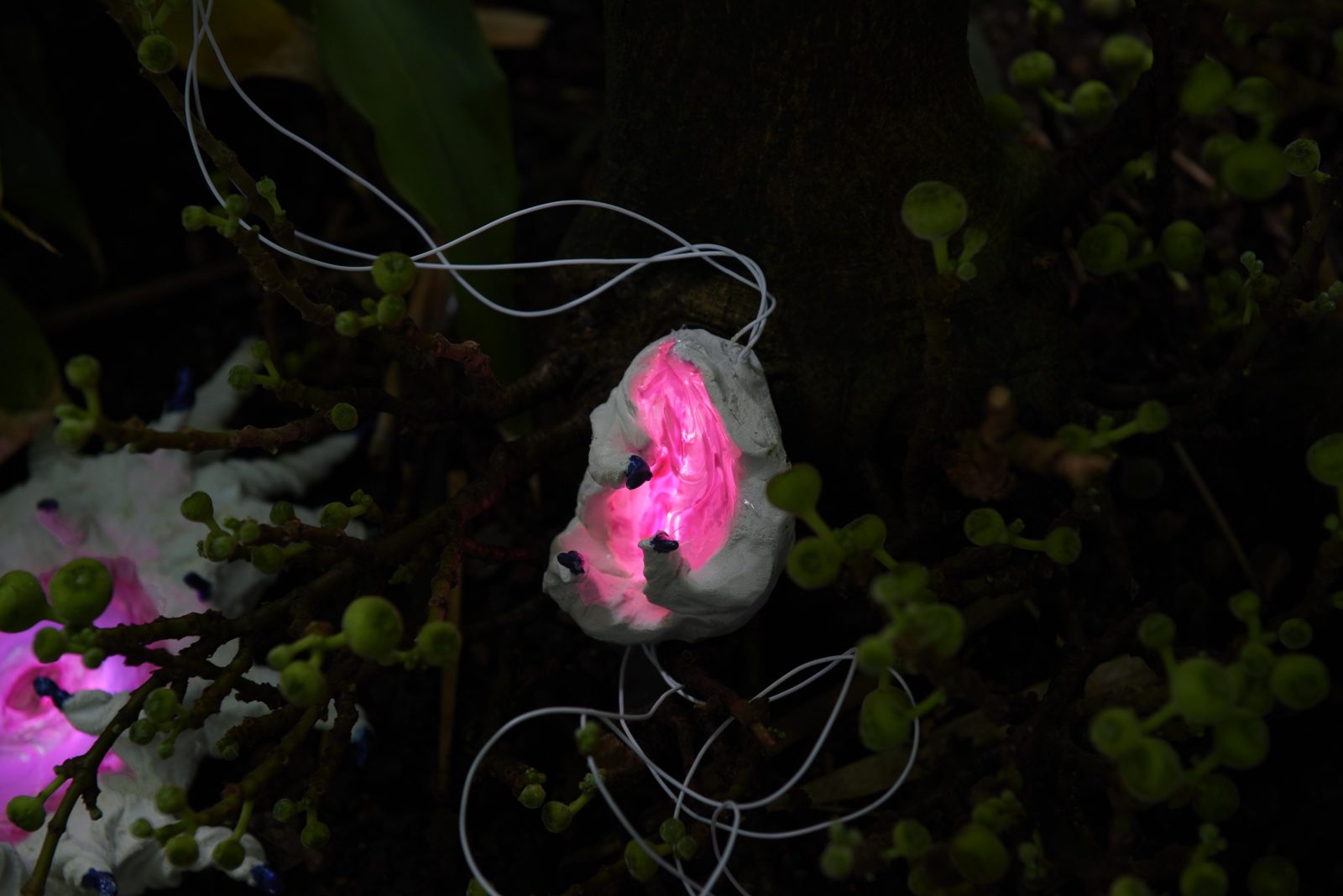 Seeds of Caelum
Ville Kallio, Maren Karlson, Kristina Bekker, Katja Novitskova, Alexandra Koumantaki, Anna Slama & Marek Delong, Yannis Voulgaris, Tea Strazicic
Christina Gigliotti
Hyperlink Athens
September 10, 2019
Spring was arriving slowly in Berlin this year and we were getting restless. In April, winter's grey ashes still laid on the ground and choked the air. One day while sitting in a cafe in Wedding, staring at one of those Monstera cheese plants in a plastic potter that was definitely from IKEA, Alexandra suggested we go to the Botanical Garden.
Without fail we met there once a week until the weather outside became bearable. We combed through every exhibit, and as time went on we spotted how the flora and fauna were changing with the seasons. No one really bothered us, in fact to us it seemed like no one in particular was working there at all.
The Berlin Botanical Garden is full of Monstera cheese plants, but we also saw things there that we didn't really understand. In this partially artificial habitat, new species were spawning. These mysterious amoebic forms were growing and changing right in front of us. Like seeds of Caelum, I thought, they must come here from the sky.
Here's what we found.
—Christina Gigliotti