Theo Triantafyllidis at Meredith Rosen Gallery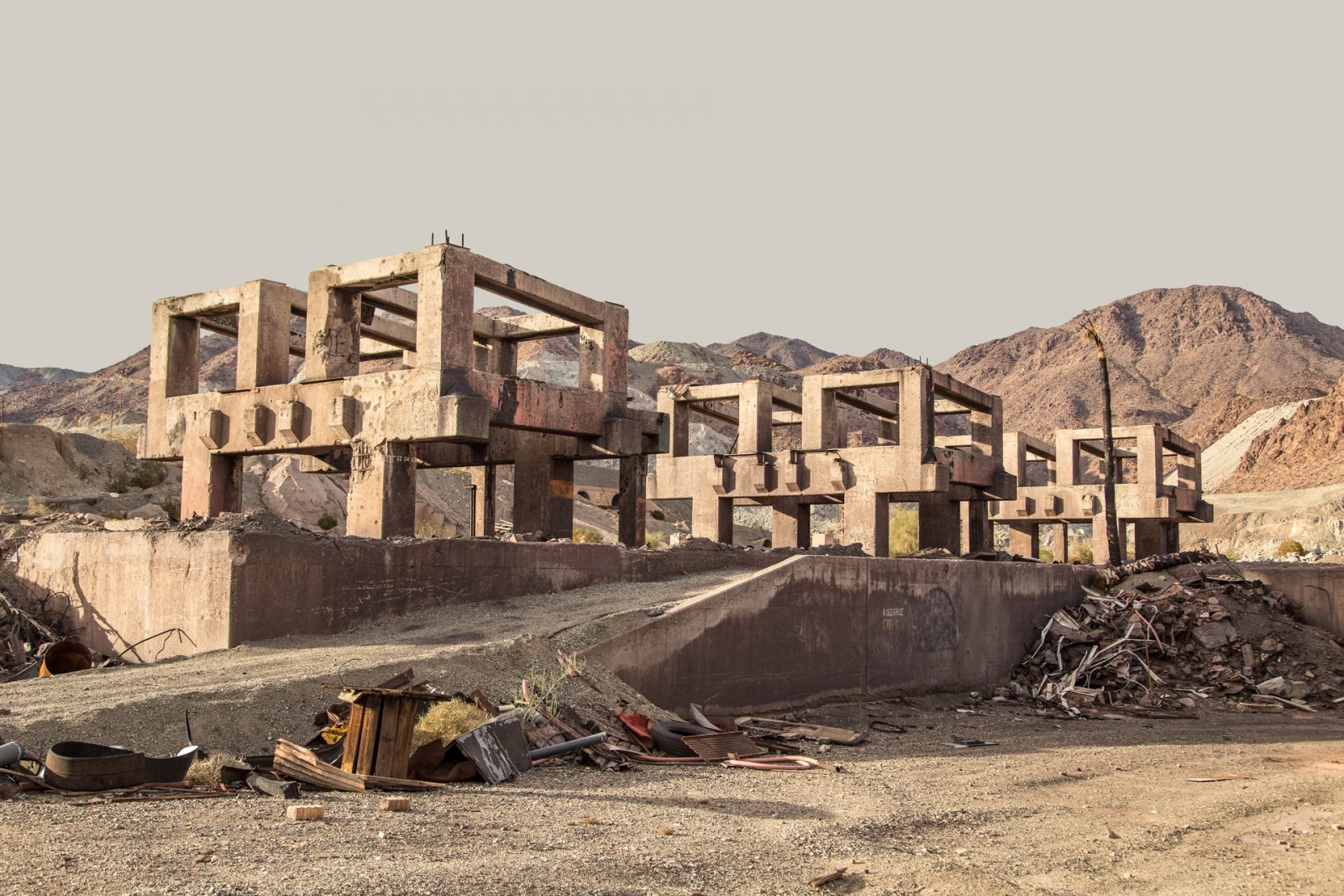 Theo Triantafyllidis
Ritual (Nature is Healing)
Meredith Rosen Gallery, New York
June 14 – July 30, 2020
Meredith Rosen Gallery is pleased to host Ritual (Nature is Healing), the first solo online exhibition of digital artist Theo Triantafyllidis. The show will open June 14 and remain online through July 12, 2020. The new Live Simulation work "Ritual" will be streamed on youtube during the opening of the exhibition on Sunday June 14th 6-7pm EST with live commentary by the artist and a public chat.
An undisclosed location. Dry land under a scorching sun. Something abominable has happened here in recent memory. Now a ritual is taking place. The remains of what was once human are flickering in darkness. Nature is reclaiming what is hers. She is savage and unforgiving. She is laughing at us. Her sinister laughter echoes in the emptiness.
Ritual re-imagines the notion of site-specificity within the mediated landscape. The digital and physical work for this exhibition sit in a forgotten mining town somewhere in the California desert. The viewer is invited to interact with Triantafyllidis' new live simulation, sculptures and custom electronics blurring the line between the real life and online experience. The exhibition, which exists solely in the virtual sphere, is live 24 hours a day for its duration, and will be inaccessible thereafter.
The physical location of the works has transformed from desert, to iron mine, to prison, to film shoot location for hire, to apocalyptic concept art, to game engine demo, and to downloadable 3D environment. In each step of the transformation the artifacts of the process become inscribed as deep marks in the landscape. Triantafyllidis intervenes into this environment with a series of gestures that span all scales, from land-art to miniature sculpture, in order to propose an alternate reality.
Triantafyllidis' most ambitious live simulation to date, Ritual, contains an ecosystem of new inhabitants, including a couple of mean hyenas, racing crows on Bird™ scooters and an ant colony. Triantafyllidis assigns each character its own primitive Artificial Intelligence and then places them to roam free and respond to the fabricated landscape sourced from a Game Engine demo. Like a mysterious ritual, sometimes humorous, other times ominous and ruthless, this ecosystem is continuously producing unexpected connections and results.
Similar to fragments from a mysterious narrative, Triantafyllidis' new sculptural works are extending the world of Ritual, the live simulation, back into the physical location, pushing the boundaries between reality and fiction. The work Effigy, consists of a mix of 3D printed parts, motocross apparel, LA palm trees and zip ties. Conceptually built by crows from scavenged robot parts, this anthropomorphic effigy works both as a religious symbol and a deterrent for other bird clans. Like all of the works in the exhibition, this piece is an artifact from the animals in the live simulation. Another sculpture, Decoy I, is a stand alone immersive experience and consists of a VR headset figuratively bitten by a hyena. Inside the hollowed out headset are two miniature sculpted figures with custom lighting made for a solo viewing experience
When Triantafylldis places the physical and digital work back into the desert for the online documentation, he is most interested in the disassociation of time. Are the videos live or is this documentation of an apocalyptic past? The strange sense of place immerses the viewer in the location, unlike any other online viewing experience, through its time-based programming and field audio recording. A set of static cameras surveil this mysterious location and question the viewer's position within the artist's fictional reality. During the current situation of the pandemic and environmental concerns of global warming, we relate to this eerie apocalyptic world devoid of humans and take a peek at what life might be like on the other side.
Theo Triantafyllidis is an artist who builds virtual spaces and interfaces for the human body to inhabit them. He creates expansive worlds and complex systems where the virtual and the physical merge in uncanny, absurd and poetic ways. These are often manifested as performances, virtual and augmented reality experiences, games and interactive installations.
He uses awkward interactions and precarious physics, to invite the audience to embody, engage with and challenge these other realities. Through the lens of monster theory, he investigates themes of isolation, sexuality, and violence in their visceral extremities. He offers computational humor and AI improvisation as a response to the tech industry's agenda. He tries to give back to the online and gaming communities that he considers both the inspiration and one of the contexts for his work by remaining an active participant and contributor.
Theo Triantafyllidis (b. 1988, Athens, GR) holds an MFA from UCLA, Design Media Arts and a Diploma of Architecture from the National Technical University of Athens. He has shown work in museums, including the Hammer Museum in LA and NRW Forum in Dusseldorf, DE. He was part of Hyper Pavilion in the 2017 Venice Biennale and the 2018 Athens Biennale: ANTI-.  His work was exhibited at the Rubell Family Collection in 2019 in Still Human. A mixed reality performance commissioned by the Onassis Foundation was presented at the Sundance Film Festival in January 2020.  He will be in Athens Biennale upcoming in 2020. Theo Triantafyllidis lives and works in Los Angeles and is represented by Meredith Rosen Gallery New York.  This is Theo Triantafyllidis' second exhibition with the gallery.